 THE SOUL CANNOT THRIVE WITHOUT SELF-CARE
Yet our physical, emotional, mental, and spiritual needs are often the first things to go overlooked or unattended. And I know this to be true because I was notorious for neglecting myself.
A couple of decades ago, I was broke, alone, hopeless -
sleeping on the floor of a shack with no heat or air conditioning. To make matters worse, I had a six-month-old son I couldn't provide for. It was a real "dark night of the soul" moment. One that awakened (more like shook) me into the realization that the absence of self-love and self-worth was at the root of my then reality.
When I decided to stop standing on the sidelines of my own life and take the reins,
everything began to change. And it was far from easy. After all, I was charting a seemingly brutal and completely unfamiliar territory. But with a little inner strength, confidence and focus, my desperate pleas to the universe were met with unexpected opportunities, chances, and resources. Ones that enabled me to rewrite my life's story into one of power, resilience, joy, abundance, love, freedom and total elevation.
And though I now know that my being broke, destitute and defeated is exactly what led to my miraculous breakthrough, I promised myself that I would somehow make sure others' "awakening" wouldn't require going through hell — or at least they wouldn't have to go it alone.
You owe yourself the love that you so freely give others.
Unknown
YOU LOVE TO NOURISH YOUR BODY, MIND, AND SPIRIT … BUT IT'S JUST TOO DARN TIME-CONSUMING!
I get it, my friend! The soul craves discovery, connection, and inspiration but it's hardly convenient and often feels like a box to tick on your to-do list.
That's why I created…
THE ELEV8 YOUR LIFE MEMBERSHIP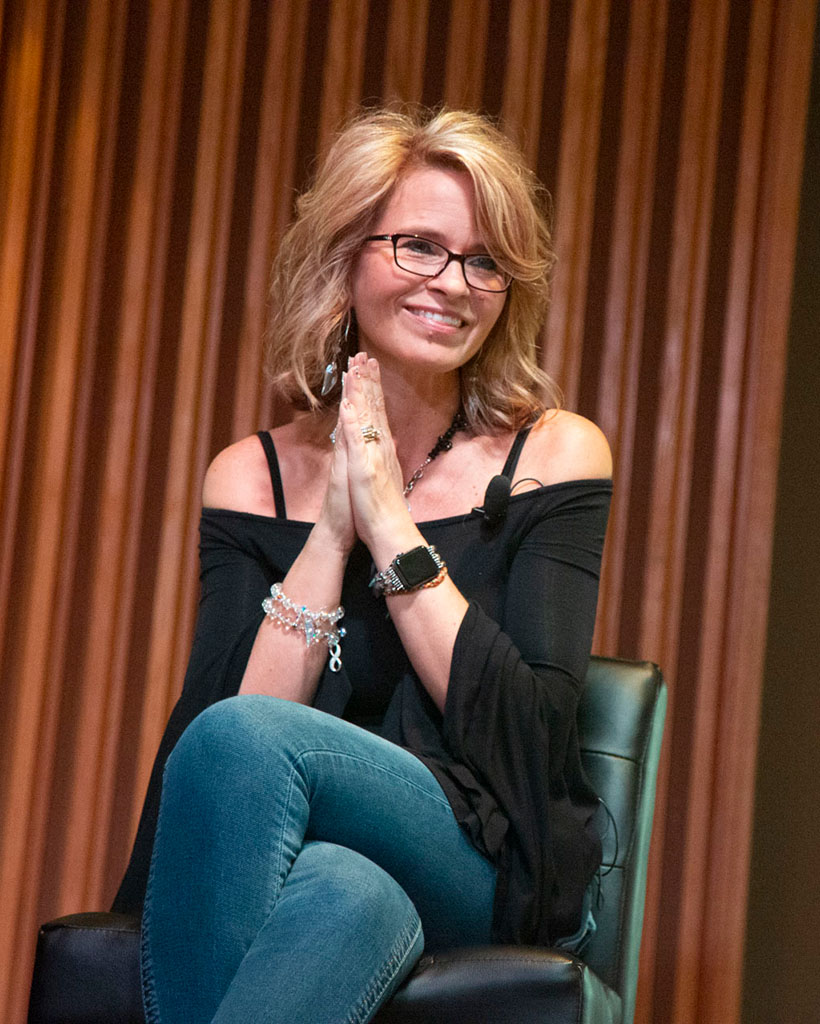 My own life story of breaking through and overcoming is the foundation on which I built this sacred and empowering community. This exclusive online "healing home" is illuminated by the brightest and most courageous souls ready to lift you up. And it's where I hang out to hold space for you as you take the reins of your own life to heal, liberate, and soar into transformative elevation every day!
As an ELEV8 Your Life member, your self-care is no longer a time-consuming inconvenience. Instead, it becomes a simple and fun practice that you look forward to because it fits easily into your daily routine.
The 24/7 accessibility means you're never alone. Your supportive community of like-hearted ELEV8'ers are always there to keep you on track. Plus all the exclusive member perks, including the guided ELEV8 Your Life course, live chats, interactive Q&A sessions, prayer circles, pop-up talks, and thousands of hours of pre-recorded teachings and classes help you face life's challenges with confidence, clarity, grace and refined intuition.
You're likely reading this because you can use some support, guidance, encouragement and even a new, meaningful friendship or two. So if you're ready to nourish your soul through more in-depth, personalized and interactive support, the doors to an elevated existence are now open for you, my friend.
Join me.
Self-care is a deliberate choice to gift yourself with people, places, things, events, and opportunities that recharge our personal battery and promote whole health—body, mind, and spirit.
Laurie Buchanan, PhD
ELEV8 YOUR LIFE MEMBERSHIP AT A GLANCE
Truly and Thoroughly Elevate YOUR Life with Exclusive Access to My Popular and Proven 5-Part Guided Video Workshop…
THE ESSENTIALS
My exclusive 5-part ELEV8 Your Life course is the core of my site! Within each of its five steps are eight guided lessons designed to drive you towards life-elevating healing and change with step-by-step support and uplifting intention.
Step One: I'm Feelin' the Pain
This is where most people start, so your journey will likely begin here, too. You've acknowledged that you desire change in your life and, for good reason, it hurts!
Step Two: Eyes Wide Open
With Eyes Wide Open, you've accepted and discovered your patterns and habits that continue to cause pain, overwhelm, lack, and hardship. You tune into your body, mind, and spirit and recognize the greater power in the world around you.
Step Three: Ch-Ch-Ch-Choices
Once you reach Ch-Ch-Ch-Choices, you're ready to begin redesigning your vibrational patterns while having fun! You recognize that you are the creator of your life and your experiences, and the questions you ask actually unlock your greatest potential.
Step Four: Lights!!! Camera!!! Action!!!
By the time you reach this step, your newfound momentum and strength are turning intention into action. You are POWERFUL, and you know it!
Step Five: I'm Feelin' the Healin'
You are Feelin' the Healin' as you actively make positive change in your life. You are choosing to elevate yourself for good, and abundance, clarity, and resilience are yours for the taking!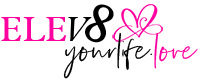 The Vault stores all monthly members-only content released so you don't miss a single thing. Missed a class, check-in, or Q&A? No problem - simply access them on The Vault and enjoy every benefit. The Vault is constantly growing, so there's always a chance to listen, learn, and transform!
Access to hundreds of hours of archived live sessions that provide you the same deep healing and spiritual benefits as the day they were recorded. Like a butterfly on the wall, you'll learn firsthand about many topics, including angels, intuition, the afterlife, personal development, and the spiritual-based business. You'll be learning the best of the best.
You can access the Members Lounge whenever you'd like to receive additional knowledge and healing. It is yours to use to your benefit 24/7!
Exclusive Members-only Private Facebook Group
Enjoy 24/7 access to your community through the members-only ELEV8 Your Life Facebook Page! Share your experiences, discuss your life, and interact with your fellow members. Exclusive content is often released via the Facebook group, so you want to visit often!
PLUS, you'll receive continual support from me, and random check-ins happen frequently!
Held weekly, ELEV8 Your Life member prayer circles respond to prayer requests submitted via the members-only Facebook group. Members are encouraged to reach out as well as provide spiritual support to one another during this weekly circle. I lend my energy to these gatherings, leveraging our collective intentions and energies and that of our Guides, Angels, and Archangels - all attuned to your needs.
The ELEV8 Your Life support team is here to ensure you have the best user experience possible. In addition to FAQs and a Virtual Site Tour, my team is available for live chat support during normal business hours. If the technical team isn't available, you can fill out a Technical Support Form and they'll be in touch within 24 hours.
Members-only Content and Support
Experience exclusive, members-only monthly sessions with me, including:
Master Class
SDJ Check-in
Ask SDJ
Sunny Surprise
As well as ongoing weekly interaction with me including High Five Friday Facebook Live connection time
(Available to the first 25 registrations)
70-page ELEV8 Your Life PDF Workbook
Money Affirmation MP3 Download
(25 VIP slots available during this enrollment)
24/7 Access to Sunny for extra support and empowering guidance
Twice monthly Live 45-minute Office Hours sessions (VIP Group Mentoring)
Live Quarterly Spirit Talks/Angel Readings
25% Discount In My SDJ Boutique
Priority Seating At My Live Events & Workshops
Early Access To New Products and Tickets for Live Events & Workshops
*** Our Membership Plans ***
HighRisers Membership
$33 Monthly / $333 Yearly
The Essentials - the core five-step ELEV8 Your Life Program
The Vault - archived monthly member-exclusive sessions with me so you never miss a moment of support
Members Lounge - receive powerful lessons and healing via previously recorded live sessions covering topics like angels, intuition, self-improvement, and much more
Monthly Sessions with me, including Master Class, Check-Ins, Q&A Sessions
Exclusive members-only Facebook group - ongoing weekly interaction with me including High Five Friday Facebook Live connection time
Bi-Weekly LIVE Prayer Circles - ask for and receive spiritual guidance and support from the powerful ELEV8 Your Life community
Members-only Discounts and Benefits
Technical Support - the technical team is always ready to help.
Exclusive new member bonuses - receive complimentary materials and experiences designed with your success and highest-vibrational life in mind.
If you commit to yourself and your new path on an annual basis, you'll save $66, or two months of experiences and support! Even more, you'll move forward knowing that you have committed yourself to positive change alongside our amazing community for a whole YEAR.
VIP HighRiser Membership
$99 Monthly / $999 Yearly
Includes all benefits of a Standard HighRiser Membership PLUS:
24/7 Access to Sunny for extra support and empowering guidance (especially helpful during times of change)
Live twice monthly group mentoring sessions ($475 value)
Interact with me on the spot!
Live quarterly Spirit Talk/Angel Readings.
Find out what Spirit wants you to know!
Special 25% discount off of all products in the SDJ Boutique
First-row seating privileges at MY live events and workshops
Early access to new products and tickets for live events/workshops
Free membership in the monthly SPIRIT SPEAKS LIVE! Zoom events
Pay for a year of VIP access to save $198, equal to two months of experiences and support!
"Caring for your body, mind, and spirit is your greatest and grandest responsibility. It's about listening to the needs of your soul and then honoring them."
Kristi Ling
NOT SURE IF YOU'RE READY TO ELEV8?
Take advantage of my "Nothing to Lose" Guarantee.
Try ELEV8 Your Life for a Full 30 Days, 100% Risk Free.
If you are unhappy with your ELEV8 Your Life Membership during your first 30 days, I will give you your money back. Plain and simple, there's nothing to lose, my friend! If you don't love it, simply email me at any time during your first 30 days, show me you're doing the exercises, and I'll immediately send you a prompt and courteous refund.
Kaby Birdsall ... ELEV8 Member
Giuliana Melo ... ELEV8 Member
Grace Redman ... ELEV8 Member
ABOUT Sunny Dawn Johnston
Sunny Dawn Johnston is a world-renowned inspirational speaker, spiritual teacher, and psychic medium.
She's the author of twenty books, including her two flagship bestsellers, Invoking the Archangels and The Love Never Ends, which have become the cornerstones for many of her keynote topics such as intuition, mediumship, and the angelic realm.
Sunny's community of devoted clients and students
expands the globe, and through her courses, private sessions, and live events, Sunny has touched the lives of thousands, both online and in-person.  Her clients best know Sunny for her infinite, unconditional love and lack of judgment as she prides herself on always coming from a place of integrity, both in life and in her work.
Sunny helps people connect with their heart and release the things that hold them back from being their greatest version of themselves. Combining the unconditional love of a mother and the tell-it-like-it-is honesty of a best friend, Sunny helps people move into a higher vibration of living … and a higher vibration of Being. Using her spiritual and intuitive gifts, she shines a light on the areas of lack, fear, insecurity and sometimes … B***S***!  Sunny feels strongly that at the heart of these issues is a lack of Self-Love. By reflecting the true nature of her clients back to them – which IS Love – they can experience, and then allow in that unconditional love, and begin to heal themselves.
Sunny's latest endeavor, SDJ Productions,
has expanded her beyond writing and speaking events and into publishing and producing. Her latest projects include two multi-author compilations, 365 Days of Angel Prayers and 111 Morning Meditations, with many more in the works.
In her spare time, Sunny is actively involved in the spiritual community and volunteers as a psychic investigator for the international organization FIND ME. This is a not-for-profit organization of Psychic, Investigative, and Canine Search & Rescue (SAR) volunteers working together to provide leads to law enforcement and families of missing persons and homicide.
Sunny resides in Glendale, Arizona surrounded by a loving family and close friends. She believes in maintaining a healthy mix of work and play and encourages harmony in all areas of life.
To learn more about Sunny's work, please visit her website at www.sunnydawnjohnston.com.