ELEV8 Community Connection Event Registration - ONLINE ONLY at this time
Unlimited online viewing via a Facebook LIVE in the ELEV8 Facebook group beginning at 6pm PT on the day of the event.
Events are free to ELEV8 members – However, we do request a LOVE offering/donation for the teacher's time and energy. This in not required but is very helpful. Donations can be made in person at the event or here!
DUE TO POPULAR DEMAND: We have switched our online viewing method to utilizing a Facebook LIVE in the private ELEV8 group rather than a Zoom Room event. For that reason online viewers DO NOT have to pre-register to receive login info.
ONLINE PARTICIPANTS: Simply join us in the ELEV8 Your Life private Facebook group at the time of the event and look for the video with the red LIVE indicator in the corner. (It is always easiest to search for any video by clicking the Videos menu on the left side of your screen on PCs or under the Photos menu button on mobile.)
This will be the same location you will find a replay of the event after it has concluded.
Facebook LIVE broadcast begins 9pm ET, 8pm CT, 7pm MT, 6pm PT
If you have any questions about our ELEV8 Community Connections events, please email us at ambassador@elev8yourlife.love
*************************************************************************************************************
Date: Thursday, August 20, 6-8pm PACIFIC time (starts 9pm ET, 8pm CT, 7pm MT, 6pm PT)
How Dying Taught Me to Receive featuring Shelly Kay Orr

Event description
For many of us receiving is challenging. We enjoy giving but close ourselves up to receiving. Why is receiving so difficult? What stories do we tell ourselves that prevent us from living in abundance? How can we shift those stories and open ourselves up to receive?
In this class I will share my journey from pushing away worthiness and love to being open to receive.  Last December many of you played an integral part in my journey towards worthiness and love. Receiving was one of the many gifts I learned from dying. Bring paper and a pen and let's dig in and move towards openness.
Bio

Shelly Kay Orr's unique life journey has led her to inspire others. Shelly has embraced healing deep traumas. She chose to transform her life from suicidality to one of love, hope and joy and now shares tools to help others.
Email: shellykl@aol.com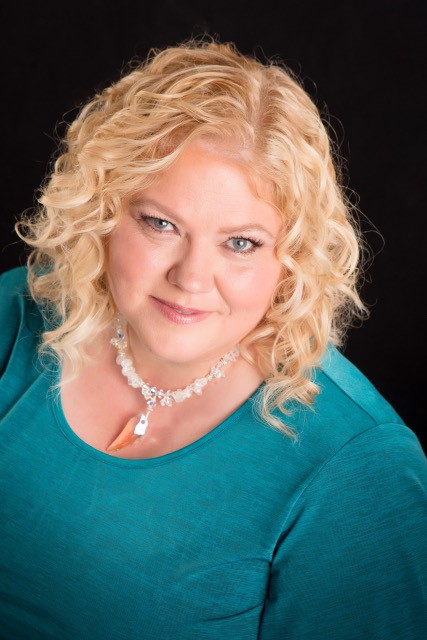 REGISTRATION NOT REQUIRED for these currently ONLINE ONLY events
All in-person spots have been filled ... please click here to sign up on our waitlist and we will let you know if a spot becomes available.