ELEV8 Community Connection Event Registration - ONLINE ONLY at this time
Unlimited online viewing via a Facebook LIVE in the ELEV8 Facebook group beginning at 5pm PT on the day of the event.
Events are free to ELEV8 members – However, we do request a LOVE offering/donation for the teacher's time and energy. This in not required but is very helpful. Donations can be made in person at the event or here!
ONLINE PARTICIPANTS:
DUE TO POPULAR DEMAND: We have switched our online viewing method to utilizing a Facebook LIVE in the private ELEV8 group rather than a Zoom Room event. For that reason online viewers DO NOT have to pre-register to receive login info.
Simply join us in the ELEV8 Your Life private Facebook group at the time of the event and look for the video with the red LIVE indicator in the corner. (It is always easiest to search for any video by clicking the Videos menu on the left side of your screen on PCs or under the Photos menu button on mobile.)
This ELEV8 Facebook group will be the same location you will find a replay of the event after it has concluded.
Facebook LIVE broadcast begins 8pm ET, 7pm CT, 6pm MT/Arizona time, 5pm PT

If you have any questions about our ELEV8 Community Connections events, please email us at ambassador@elev8yourlife.love
*************************************************************************************************************
ELEV8 Community Connection

Date: Thursday, November 18, 5-7pm PACIFIC time (starts 8pm ET, 7pm CT, 6pm MT/Arizona time, 5pm PT)
Class Title: Nothing More than Feelings featuring Cynthia Eyer

Class Description:
Cynthia will first discuss how we store our fears, trauma, and grief in our bodies, as well as our brains' memory banks.
She will explain what synesthesia is and then share a story of a man who experiences all seven sensory centers in his form of synesthesia. This is an example of all that we are capable of experiencing in life, and when told it is not true, then that becomes not only our reality, but it also becomes our TRUTH. Then she will share her own story around being left-handed and how that is another story around one's TRUTH and reality.
Cynthia will explain the psychological, neurological, and perceptual differences amongst the following three terms and the difference between FEELINGS and EMOTIONS:
1.) Viewpoint or Vantage-point – Information received from all Seven Sensory Centers
2.) Perspective – Information shared between the body's Heart Center and the Brain
3.) Perception – The History of shared information, which is stored in the body's and brain's memory banks, perceived as one's reality.
These three terms are very different, yet all three are required to work in tandem with each other for us to experience life.
She will also offer three different interactive experiential exercises for each of the audience participants to explore.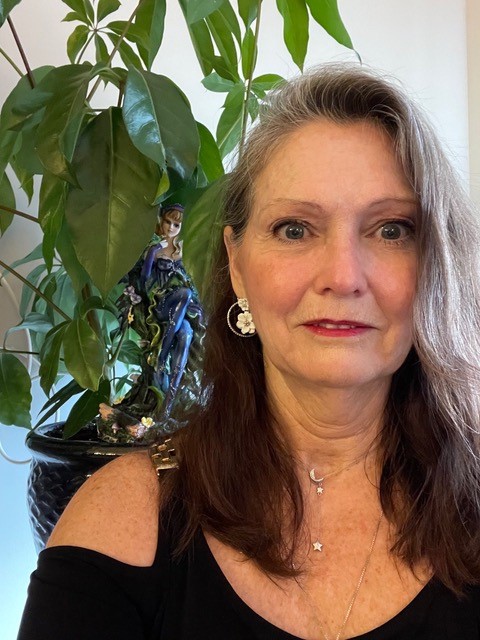 Bio:
Cynthia is a catalyst for change for greater good for others. She helps others to see their way through their human darkness in their life journey and turn that darkness into their greatest asset.
She is retired Army of almost 33 years and holds a Master's degree in EcoPsychology, which has offered her personal experience in the field of experiential, transpersonal psychology.
We cannot be different until we experience the difference we wish to be.
Cynthia's catalyzing gift is to be the Light House for those Single Parent Mothers who will experience the storm of deep grief and sorrow from the ascension of their Only Child and those Single Mothers whose pregnancy(ies) was the vessel by which their child(ren) ascended. As a Single Parent Mother who is also on a childless journey, we have died without any other form of life to walk our journey with. Our grief and sorrow are no greater or less than any other Mother whose child has ascended, it's simply very different. We need to be able to walk with other Single Parent Mothers whose only Child has ascended and transition from our own death to the Truth of who we now are when we reemerge into the world of the Living.
Contact Info:
Website: www.WhitePhoenixAwen.com
Email: WhitePhoenixAwenCenter@gmail.com
REGISTRATION NOT REQUIRED for these currently ONLINE ONLY events
All in-person spots have been filled ... please click here to sign up on our waitlist and we will let you know if a spot becomes available.